Regular price
Sale price
$142.00
Unit price
per
Sale
Sold out
Introducing our R3 Haircare Bundle – the ultimate solution for achieving the luscious locks you've been dreaming of. This powerful trio of products combines nature's finest ingredients to nourish, strengthen, and transform your hair from root to tip.
View full details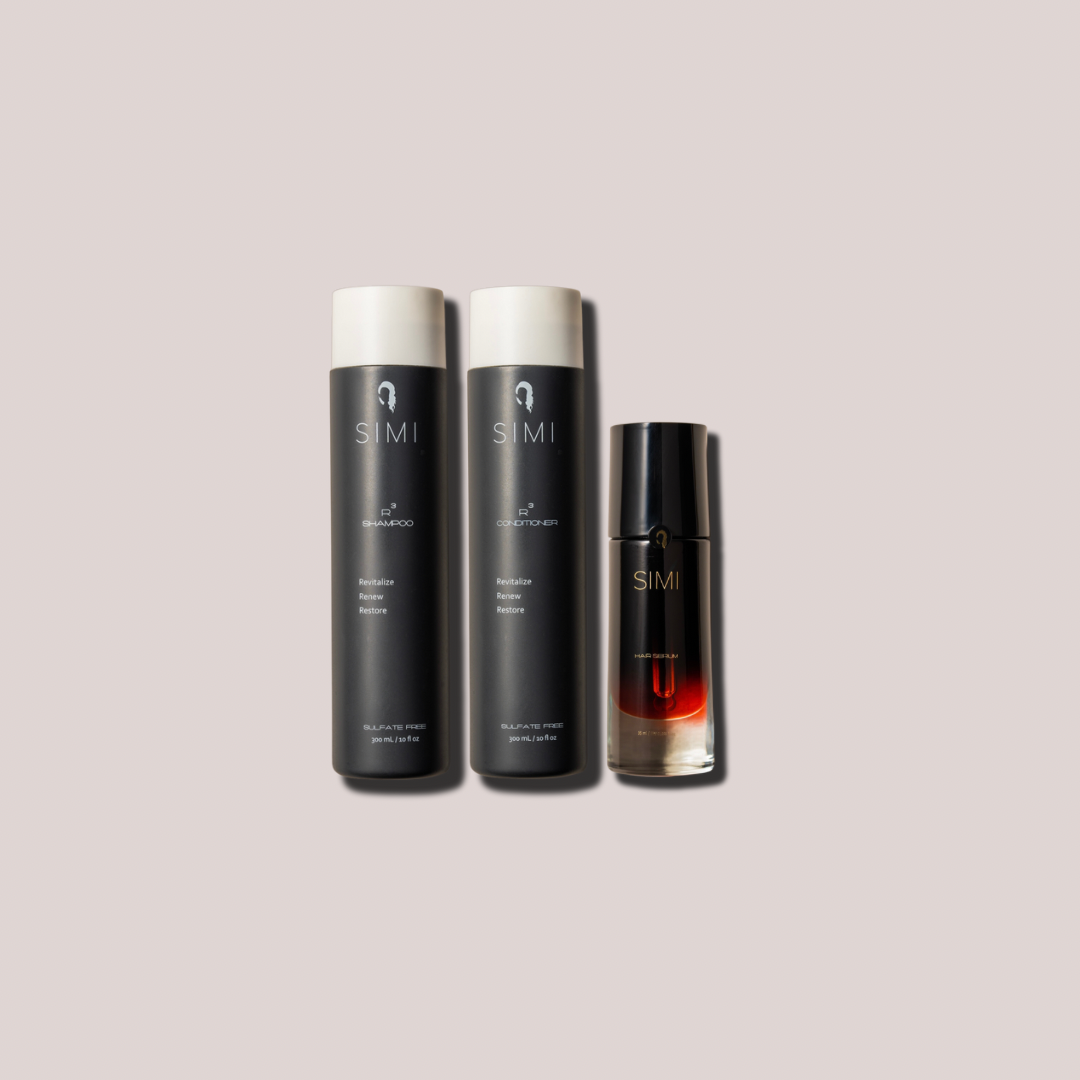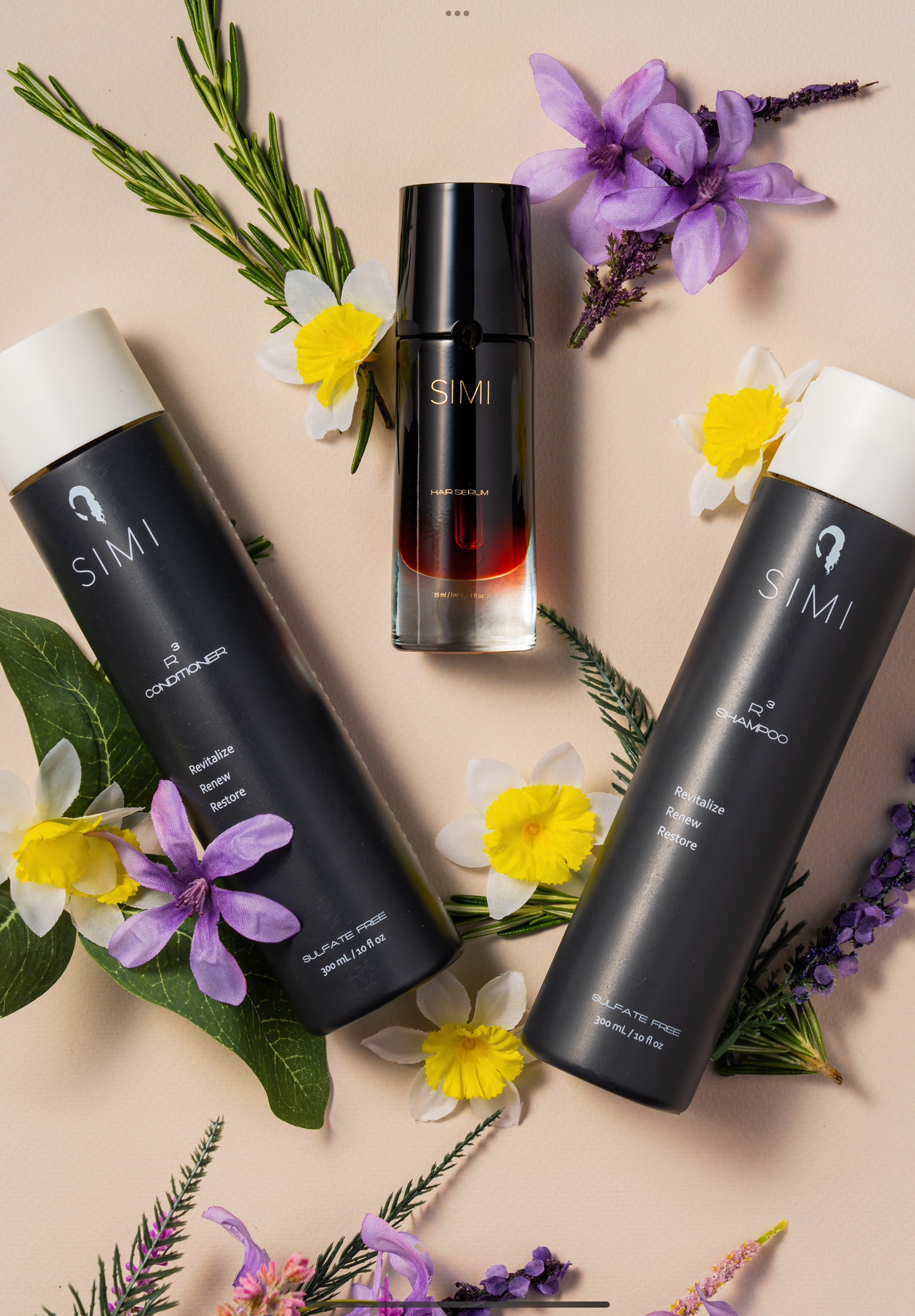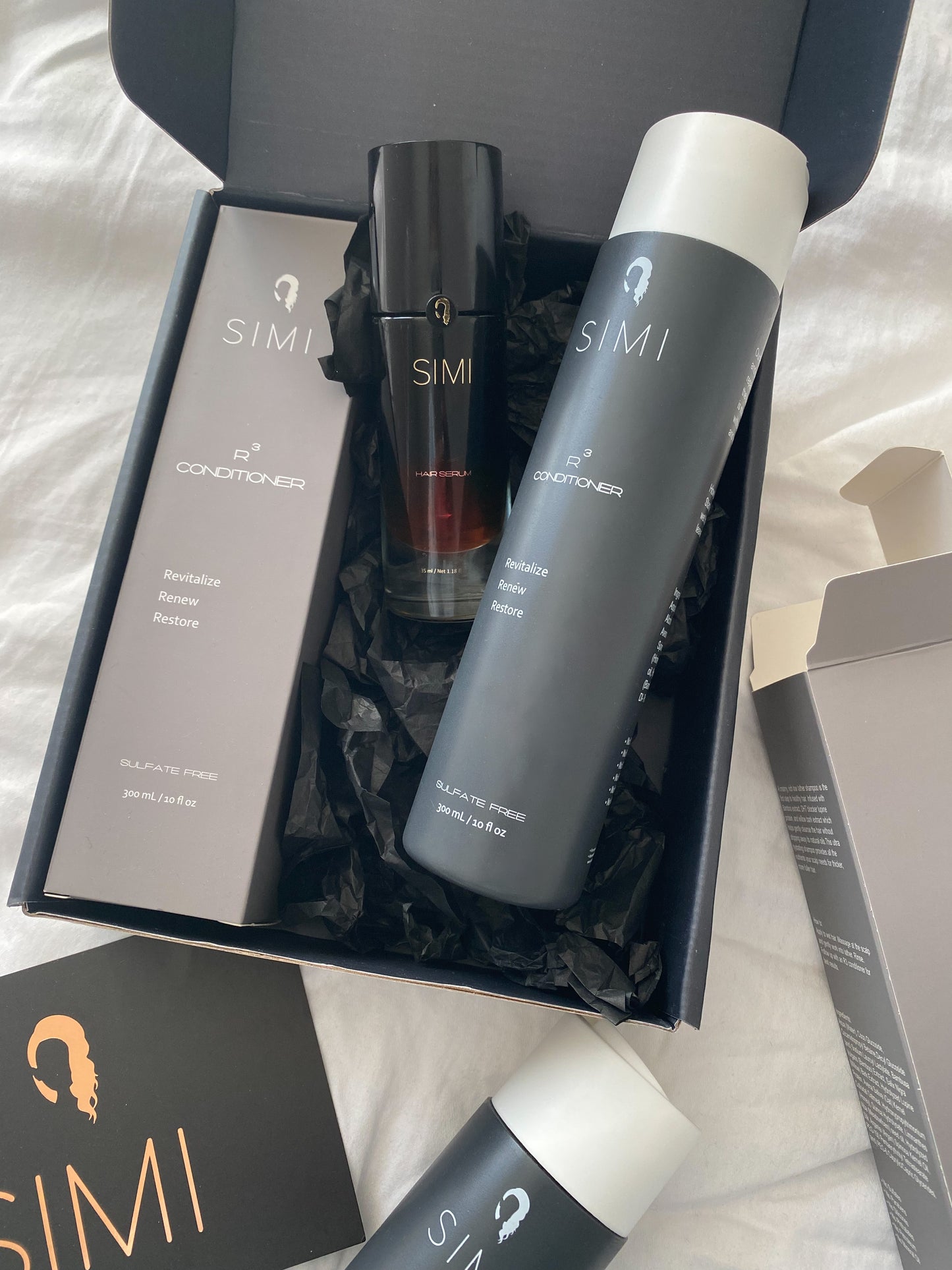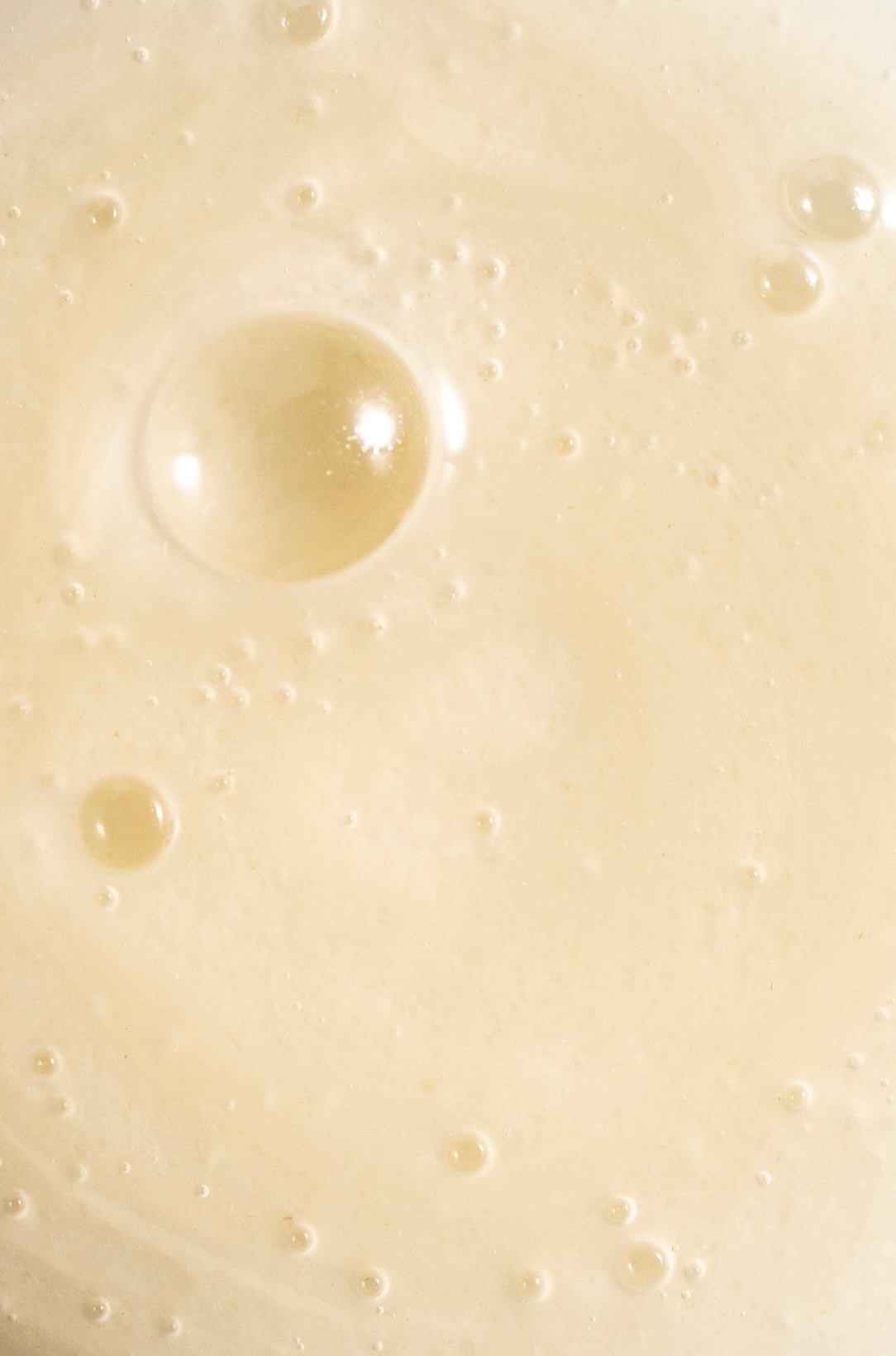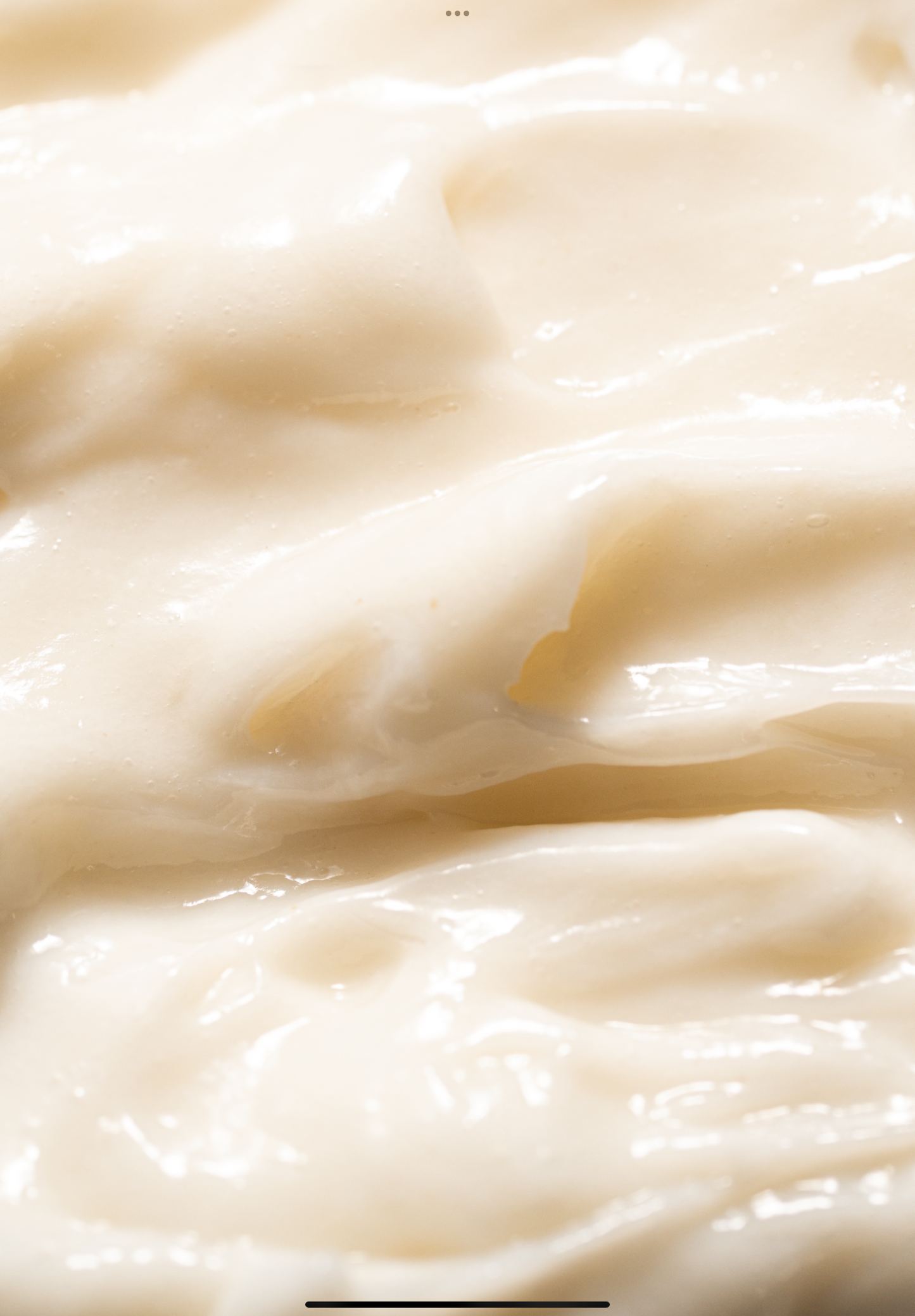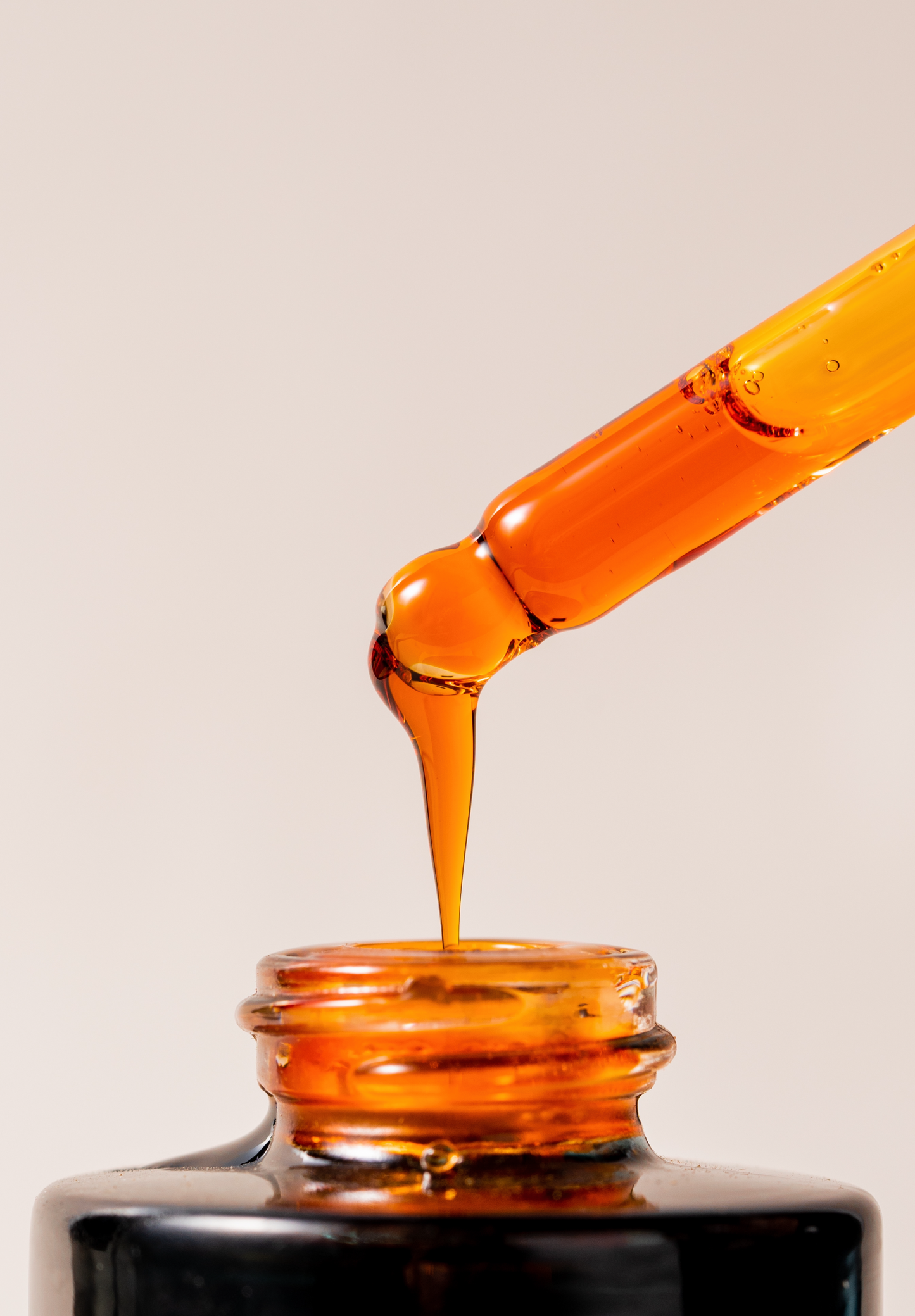 Collapsible content
Ingredients

Refer to each individual product on our page for full ingredient list.
How To

Start with our ayurvedic hair oil, let it sit for 3-4 hours. Wash and rinse with our R3 Shampoo and Conditioner. Repeat weekly for optimal results.
For best results, it is recommended to use this product within six months of opening, as it contains natural/raw ingredients and is pH balanced. Please note that results may vary and this is a single product, which may not provide the same results as a full kit. Consistency in use is the key to achieving healthy results.
Suitable for all hair types and safe for color treated hair. These sulfate-free formulas work best with our hair serum for optimal results. 
Warning: Once usage starts, hair growth will never stop. Results may vary. 3 months to 6 months or more. Consistency is key to healthy results.
Will not be going back to shea moisture
I have been using shea moisture for about two years now, and about a year ago I bought conditioner from simisorganics to see what the hype was about. My curls loved it. I use this as my deep conditioning mask as well as leave in.
I bought their full kit right after and it has been over 5 months of consistent use. My hair is super curly and usually goes only an inch past my shoulders but let me tell you, my hair has never ever grown past shoulder length and my hair is almost past my boobs!!!!!!
My scalp feels so good from oiling prior to shampoo. I love the peppermint or I think the rosemary that they use.
In actual love.
I will keep coming back with reviews every here and there.
My itchy scalp is finally gone.
I was going to write a review the first month of purchasing this full kit, but I was thinking that is too soon to even make a judgement out of a product.
I will say I was complaining about the price in the beginning, but I'm understanding now why they are pricing their products this way after consistent usage.
I have also noticed the hair serum doesn't have to be used a ton , I use two three drops all over my scalp and massage it in. This helped a lot with having it not run out fast.
Lets get to the point. I have definitely seen a use difference on my itchy scalp.
I have naturally very dry skin and scalp. I always had an issue with dandruff as well. Not saying dandruff is cured but this kit has definitely gave my scalp a huge relief.
My scalp feels way more calmer now, and my hair isn't feeling too rough.
Defiantly hair is growing faster than normal. I don't know if its because I have changed my diet or its the products but I know the oiling my scalp has to be one of the main reasons for the growth if not the shampoo.
By the way, I wash my hair every 3-4 days and one bottle lasts me 3 months.
This is my second full kit purchase.
Will be back in every couple months to give another review.
The only reason I didn't give 5 star is because shipment took a bit long for my second purchase but I appreciated them emailing me with a heads up about the delay.
Finally some growth!
Been using this for about a month or so and finally can say I am seeing some growth in my hair. Obviously I need to be using this for longer, but I just wanted to show the progress my hair has made so far. My hair is more fuller as well as before! I want to have long hair so I can have a nice bun.
I am using the hair growth serum twice a week and leaving it on while I exercise and finish some work. Around 4-5 hours after I am washing my hair as I was told with their R3 shampoo and conditioning it right after.
My bottle is half in about a month so I can say it will last me 2 months and couple days forsure!
I will be back with another update around 3 months or so.
Suavidad
Mi cabello es mucho más suave y se ve con mejor trato, me encanta
I would highly recommend this kit to anyone looking for a natural way to improve the health and g...
I absolutely love this hair growth kit! I have been using it for a few months now and have seen a huge difference in the health and strength of my hair. My hair is also growing much faster than before. The shampoo and conditioner are both very gentle and do not contain any harsh chemicals that can damage your hair.