Regular price
Sale price
$58.00
Unit price
per
Sale
Sold out
Introducing our Ayurvedic Hair Oil, experience the magic of nature's fusion of the finest ingredients known to man. Our Ayurvedic Hair Oil is know to cure a dry and itchy scalp and get rid of dandruff while also revitalizing and promoting luxurious, long, healthy hair.
View full details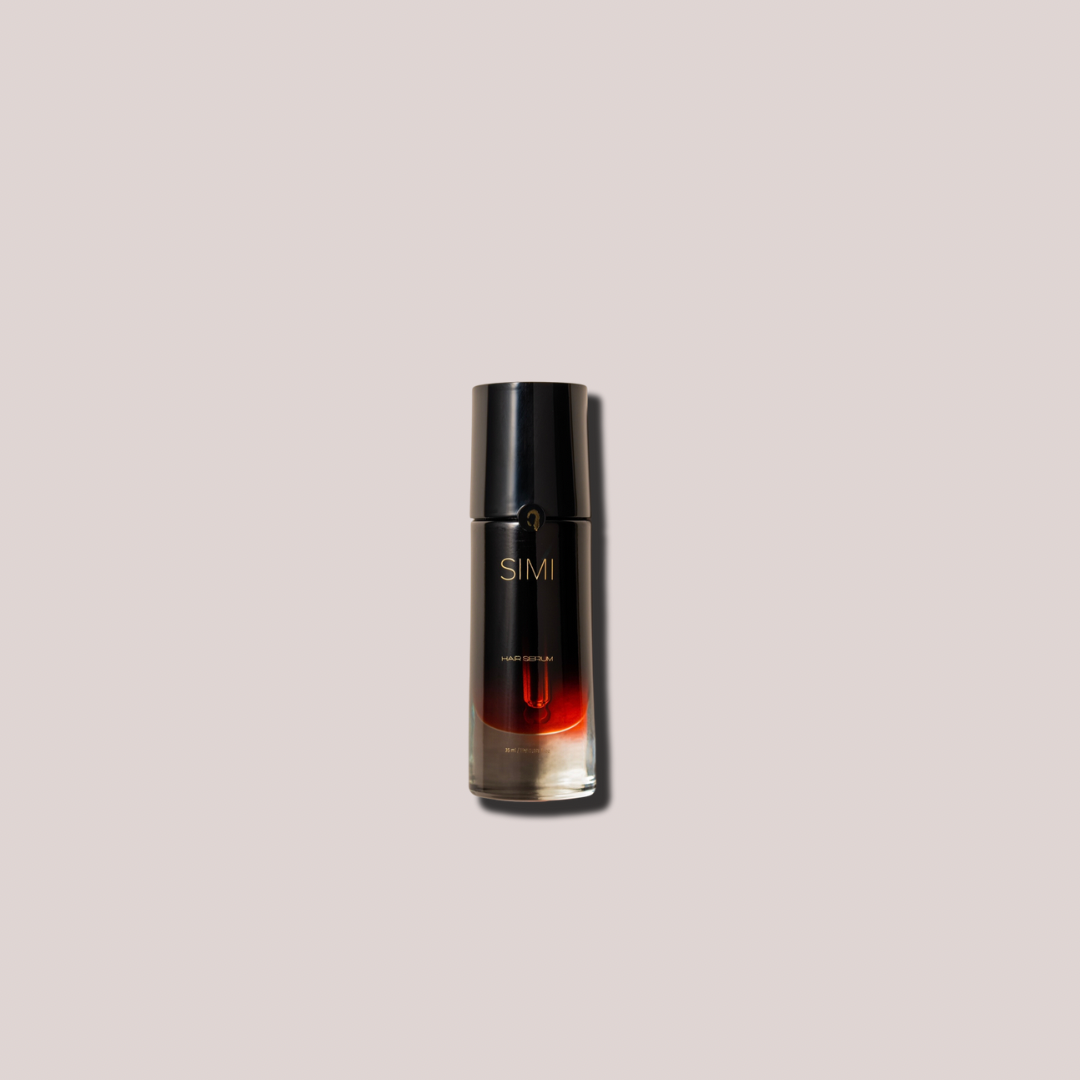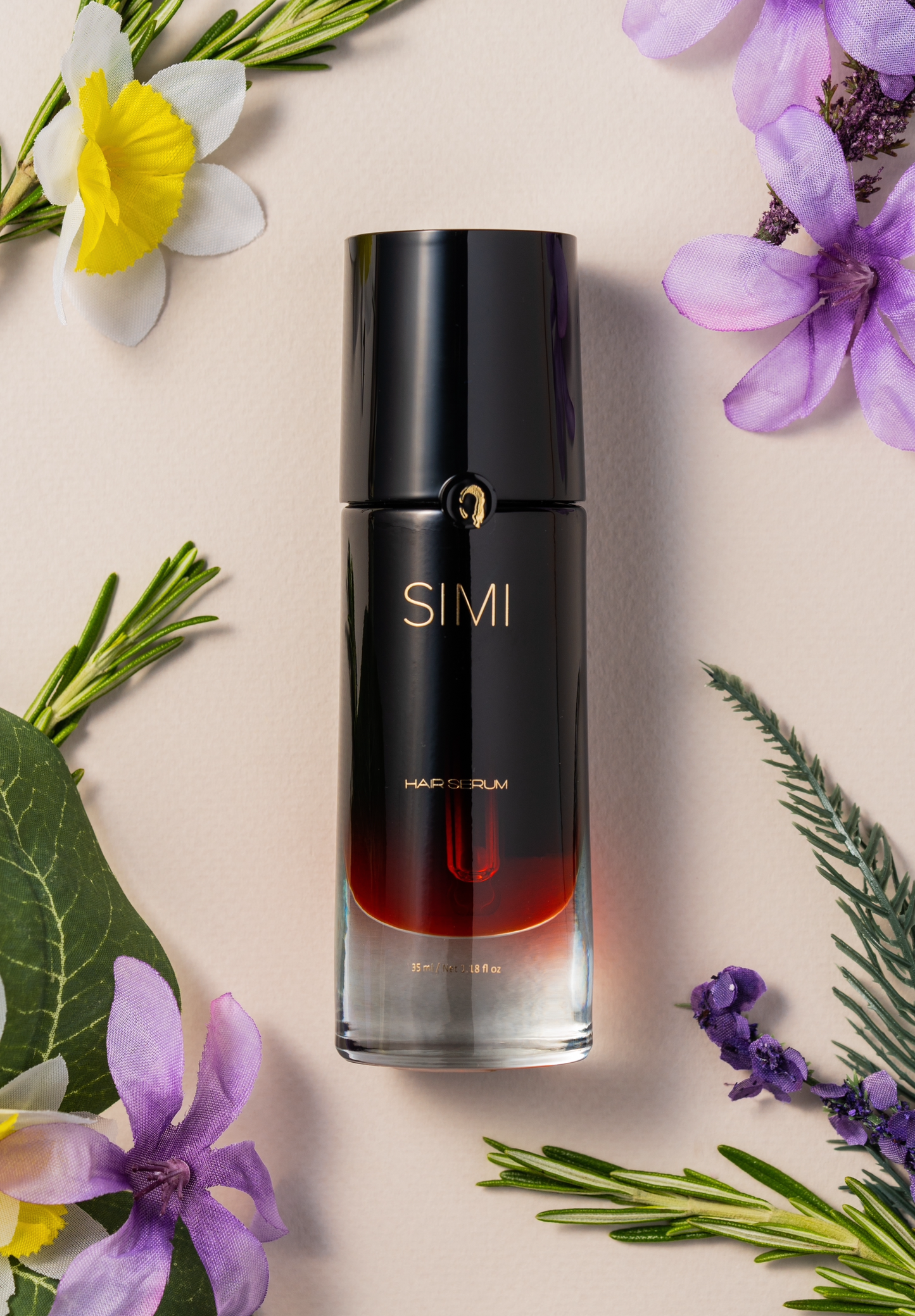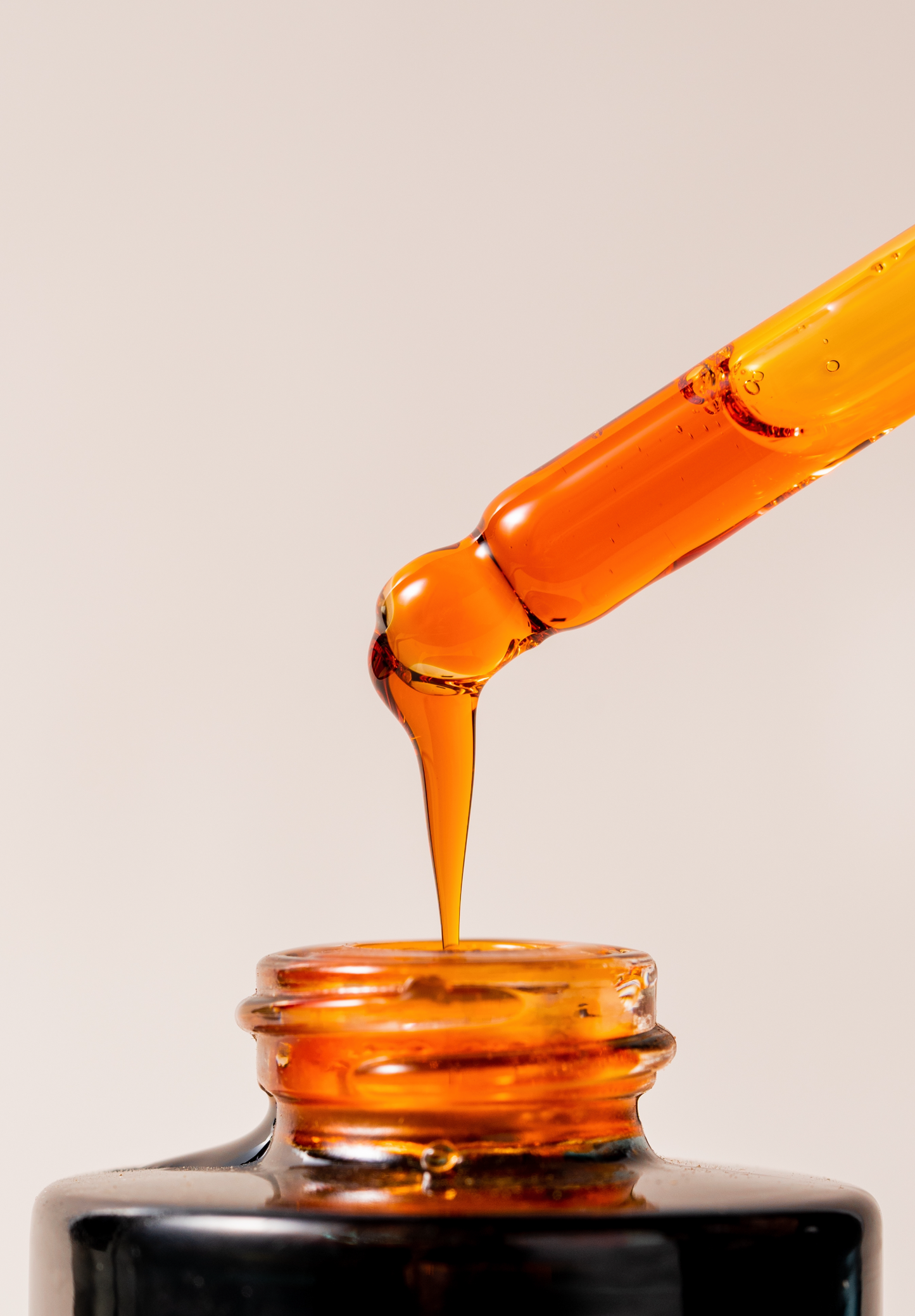 Collapsible content
Ingredients

Full List: Oryza Sativa (Rice) Bran Oil,Nigella Sativa (Black) Seed Oil, Ricinus Communis (Castor) Seed Oil,Vitis Vinifera (Grape) Seed Oil,Urtica Dioica (Nettle Leaf), Emblica Officinalis (Amla) Fruit Oil, Limnanthes Alba (Meadow foam) Seed Oil, Bambusa Vulgaris (Bamboo) Oil, Rosa Canina (Rosehip) Seed Oil, Safflower Oil, Daucus Carota Sativa Seed (Carrot) Seed Oil, Ubiquinone (Coenzyme Q10), Curcuma Longa (Turmeric) Root Oil, Piper Nigrum (Black Pepper) Seed Oil, Eucalyptus Globulus Leaf Oil, Melaleuca Alternafolia (Tea Tree) Leaf Oil, Mentha Piperita (Peppermint) Oil, Rosmarinus Officinalis (Rosemary) Oil, Cananga Odorata (Ylang Ylang) Oil, Tocopheryl Acetate (Vitamin E), Boswellia Carterii (Frankincense) Oil, Lavandula Angustifolia (Lavender) Flower Oil.
Learn More

Black Seed Oil Due to its high concentration of thymoquinone, a potent antihistamine, black seed oil can naturally restore hair growth in thinning areas of the scalp.

Bamboo Extract With its high silica content (70%), which is an essential trace mineral, it helps promote growth, strengthen hair from within the follicles, and restore elasticity.

Amla Fruit Oil Rich in Vitamin C and antioxidants, which helps promote cellular regeneration and a healthier, cleaner scalp.

CoQ10 Involved in the production of energy within cells and has antioxidant properties that protect against oxidative stress. Additionally, can help to reduce hair damage and promote hair thickness.

Meadowfoam Seed Oil Helps balance our natural sebum production. Contains long-chain fatty acids and is resistant to oxidation due to it's naturally occurring tocopherols.

Rosehip Oil Contains fatty acids such as linoleic and oleic acids. Antioxidants such as Lycopene, Vitamin C, and Vitamin A, help fight free radicals, boost collagen production and retain moisture.
Warning: Keep away from eye area. Patch test first. If you have any scalp issues please consult before with our team! lasts approximately 2-3 months Results may vary. 3 months to 6 months or more. Consistence is the key to results! Optimal results with the R3 shampoo/R3 conditioner.
Very calming.
I love using this oil couple hours prior to washing my hair. It leaves my hair so soft and really calms my scalp. I love the peppermint feel to the scalp I believe its from rosemary. Its been 4 ish months since I purchased this oil, although I forgot to use it the first two weeks.
I wash my hair every 3 days and I wasn't using it every time I washed my hair, more like once a week. I am definitely seeing my scalp more fuller with baby hairs, my ends are still thin though. I may get a big hair cut along with consistent usage and start fresh and will come back with the results.
I do want to save up for the full kit, I have had friends comment really good things about their shampoo specially.
For now 5 stars.
Met my expectations!
Love Love love this oil!!
I have never came across a oil that contains CoQ10!
I usually take capsules for coq10 but im impressed at their ingredient list! So far my scalp is feeling so much more moisturized and it feels very well balanced. The itch is gone and so is my dandruff!
I just purchased their Shampoo/Conditioner since their hair serum actually met my expectations!
I will also be starting my subscription by next month and I am so excited!
Finally got my serum !
Finally received my serum! I was waiting so long because they are always sold out!
I was really scared the oil was going to have this weird odor, but Im glad the smell is nice.
I would describe the smell to be towards a more lavender and minty smell.
I can't wait to use this!
I also bought the subscription for their full kit because I'm afraid they are going to sell out just incase I run out of my products!
Will be back with an actual review!
yay:)
Im in love!
I love the way the oil bottle looks first off! Super elegant and nice.
I bought this oil on their launch date and im happy I was able to get it before they sold out! I have been using this every other day before washing my hair, and I have to say my scalp is so soft! When I say soft I mean it feels less itchy and somewhat light. My scalp was so oily that sometimes I would get headache from my head being so heavy. Im not sure if anyone feels this way or if I am making any sense, but it has helped my scalp so much!
I am seeing my length getting longer as well but my ends are so damaged from bleaching that I have to keep cutting it off slowly as I see more growth!
I also just bought their shampoo/conditioner kit but I haven't used it yet!
Love how it feels on the scalp!
I like how this oil feels on my scalp. It has this calming fresh minty feel, I love using it at night and sleeping in it. I don't put too much because I don't like it getting it in my pillows but when I wake up I add some more and massage it into my scalp and go for my morning run.
After an hour or so I wash it out with their shampoo/Conditioner.
So far their oil has moisturized my scalp so much and my dandruff has calmed down.
I haven't used this for too long to give much of a review but so far its helping my scalp so much and I am happy for that!
My goal is to control my dandruff as well as have some growth, since my hair has been struggling with growth for a long time!
Very excited.
I will update once again in the future.